Winner of 2015 HAA Recognition Award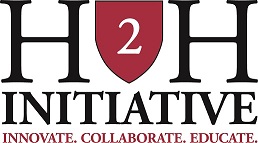 ______________________________________________________________________________________________________________
SUMMER COMMUNITY FELLOWSHIP PROGRAM
(internships for Harvard College students at Houston non-profits!)
Greetings from the Harvard Club of Houston - We trust you are enjoying Harvard and Cambridge even in winter and starting to think about your summer plans. The Houston Club of Houston, in conjunction with Phillips Brook House, is a sponsor of the Summer Community Fellowship Program, in which we fund several (ten week) internships for Harvard College students at Houston non-profits. This program is intended to spark an interest in public service and non-profit career opportunities, as well as help improve Houston and Harvard's outreach. You can choose, subject to our concurrence, the non-profit for whom you would like to intern or you can contact Jim Hughes at
hughesjfiii@gmail.com
for ideas as there are a number of non-profits our alumni are affiliated with that would appreciate help. Further details about the program, including an application and deadlines, can be obtained by contacting Monica Lesar (monica_lesar@harvard.edu) or Travis Lovett (tlovett@fas.harvard.edu), in Cambridge. The Harvard University Club of Houston has sponsored about six students over the last few years and all the Summer Fellows enjoyed the opportunity.
Upcoming Events
6:00PM - 8:00PM Fri 27 Jan 2017


RIVALRY ON ICE - - Men's Ice-Hockey / Harvard vs Cornell

LOCATION: The Foundation Room (House of Blues)

* * * the Puck drops at 6 p.m. CST * * *


7:00PM - 9:00PM Tue 31 Jan 2017

Early Bird pricing available through January 23rd!

6:00PM - 8:30PM Thu 16 Feb 2017


LOCATION: tbd



HARVARD YAHH - Save The Date, the location will be announced very soon!

6:00PM - 8:00PM Wed 11 Jan 2017

LOCATION: Local Pour

5:30PM - 9:30PM Fri 23 Dec 2016


game, plus MEET HARVARD BASKETBALL COACH TOMMY AMAKER

LOCATION: Hofheinz Pavilion - Melcher Board Room in the Athletics Alumni Center

get out of the house - bring the kids to a basketball game and meet the Harvard COACH


6:00PM - 8:00PM Sat 17 Dec 2016

ONLINE PAGE FOR TICKETS NOW CLOSED - email HClubHouston@att.net for tickets. Celebrate the Season with your friends from Harvard University Club of Houston