Welcome to Harvard University Club Of Houston
Harvard College Public Service Winternship Program:

Postings due by October 7th
Public service organizations with volunteer needs this winter are invited to participate in Harvard's January Winternship program, organized by Harvard's Center for Public Interest Careers. It only takes a few minutes to complete our online Winternship posting form, found at http://bit.ly/2c2gxlm. For more details, go to the 'News' heading on the main menu.
Winner of 2015 HAA Recognition Award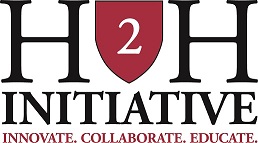 Upcoming Events
6:00PM - 8:30PM Thu 15 Sep 2016


LOCATION: Axelrad



HARVARD YAHH


5:45AM - 10:00AM Sat 27 Aug 2016

Watch our Dynamos defeat FC Dallas. (event hosted by Harvard University Club of Houston and Yale Club of Houston) GAME BEGINS AT 7:45 PM but come early and join us at Bud Light Beer Garden at 5:45 pm for a Pregame meet-up for Harvard & Yale alumns.

6:00PM - 8:00PM Wed 24 Aug 2016

Join local Houston area Harvard Chan alumni for drinks and networking at Benjy's. HSPH, HMS/HSDM alumns and all others interested are welcome.