An In-Person Event Featuring Michael F. Barry
TOPIC
Diversity in Higher Education: An In-depth Discussion on the Latest Supreme Court Ruling on Affirmative Action, with Michael Barry

Wednesday, September 13, 2023
6:30 PM
LOCATION
South Texas College of Law
1303 San Jacinto St, Houston, TX 77002

MEET MICHAEL F. BARRY
.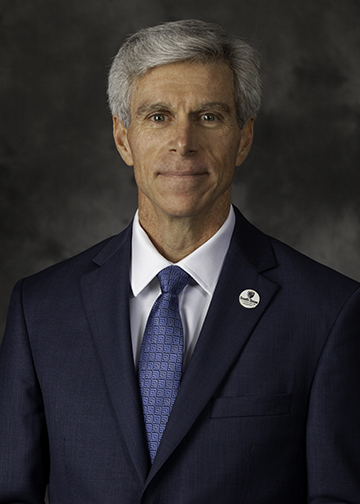 President of South Texas College of Law Houston
(Yale Law School, JD)
YOU ARE INVITED
Click HERE to RSVP

Our friends from the Yale Club of Houston have extended an invitation to all Harvard alumni to join them this Wednesday evening for an enlightening dialogue as President Michael Barry unpacks the recent Supreme Court ruling on affirmative action and its ramifications on diversity within higher education. As the 11th President and Dean of South Texas College of Law Houston, Michael F. Barry brings a wealth of knowledge and perspective on the subject matter.
There is No Charge to attend this special event, but you are required to register. Please take a moment and RSVP at the above link and we will see you Wednesday evening!
PARKING INFO
You will park in our Faculty/Staff lot, which is on Caroline Street between Polk and Clay. Pull up to the gate and push the intercom button. Security knows you are coming and will open the gate for you.

Walk back through the gate and turn right to walk up Caroline to Polk. Turn left, and walk up Polk to San Jacinto. Turn left again, and the entrance to campus is on San Jacinto between Polk and Clay.

At the Security Desk, please give your name and you will be allowed into the building.

Take the elevator to the 6th floor, and follow the signs to the Emilie Slohm room.

For planning purposes, you might allow at least 7 or 8 minutes to park, get through Security, and get to Emilie Slohm.

You might want to bring a jacket or sweater as Emilie Slohm's temperature can be unpredictable.

MORE ON MICHAEL F. BARRY
Michael F. Barry is the 11th president and dean of Houston's oldest law school, South Texas College of Law Houston.
For more than two decades, he has provided confident leadership, innovative strategies, actionable recommendations, and practical management to Fortune 200 clients, in higher education, and in community service.
Barry joined South Texas in fall 2019 after serving as assistant dean and practitioner in residence at St. Mary's University School of Law in San Antonio, Texas. Among his responsibilities were developing new programs; increasing outreach to partners, donors, employers, and alumni; supporting and fundraising for initiatives that benefited St. Mary's University and its students and alumni; managing law school operations to support faculty and student needs; and developing and teaching courses and extracurricular programs. Bringing business acumen, budgeting, change management, and leadership skills from his years in legal practice and in business, Barry initially designed St. Mary's University School of Law's comprehensive Law Success academic support program, became a leader in using data to support student success, and directed operations and budget for the School of Law. An engaged teacher, Barry excels at bringing real-world experiences into the legal classroom.