.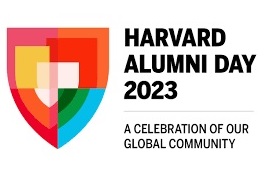 Friday, June 2, 2023 / 10:45 to 1:30 PM

LOCATION
Lymbar (at the ION)
4201 Main St.
Houston, TX 77002
.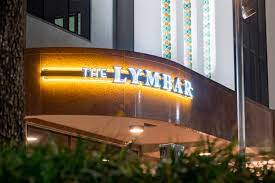 RSVP Here!
All Harvard alumni are invited to Lymbar (1st floor, at the Ion) on Friday, June 2, 2023, for the second annual Harvard Alumni Day, a day for and in celebration of Harvard's vibrant, global alumni community! We will be livestreaming the speeches and ceremonies on a TV. All Harvard alumni are welcome and there is no charge to attend. Harvard alums will be responsible for their lunch and beverage purchases.
Come home to Harvard to relive your days on campus and embrace new traditions with the all-alumni parade; a program featuring alumni speaker Mary Louise Kelly AB '93, final remarks from Harvard President Lawrence S. Bacow MPP '76, JD '76, PhD '78, the celebration of the 2023 Harvard Medalists, musical performances; and a Yard party with food and beverage trucks, including some local favorites such as Pinocchio's Pizza, El Jefe's, and Bon Me.
It promises to be a day filled with all the pomp and circumstance you know and love! We hope to see you at Lymbar to join us at the Livestream viewing!
Sarah Padua Cordua (AB '06)
Harvard University Club of Houston
VP, Programs