THIS EVENT IS SOLD OUT!
.
An Invitation to all alumni from Brown, Columbia, Cornell, Dartmouth, Harvard, Princeton, U-Penn/Wharton & Yale

Harvard University Club of Houston is pleased to host the Annual All Ivy Houston Summer Social 2023!
It is an opportunity for Ivy alumni to enjoy great artwork by several different artists, and network with your Ivy colleagues over cocktails & catered lite bites in a relaxed atmosphere.
.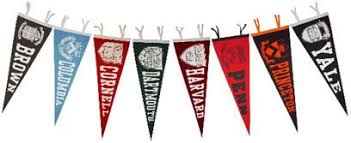 Thursday, August 24, 2023
6:30 p.m. to 8:30 p.m.

Reeves Art & Design Gallery
2415 Taft St.
Houston, TX 77006

PARKING
Complimentary Valet Parking provided by Harvard Club of Houston.
Also, on-site & ample street parking available.

Our featured Artist and Sculptor is David Adickes!

(see more about David Adickes below)

Your advance registration is recommended. This is a limited space event. For everyone's comfort and safety, the Harvard Club organizers have limited space to the All Ivy Social, so please avoid disappointment and register in advance. Registration closes August 14 at 8 am, or sooner if we reach maximum capacity.
Yale Club (Sterling, Harkness Patron & Levin Patron) & HUCH Supporting Members
attend FREE but you must register in advance - See 'ticket' info below to RSVP.

IMPORTANT NOTE
(Your registration is not complete unless we have your Ivy school info including degree & grad year. Registrants will be vetted. You must be an Ivy alum or guest of Ivy alum, to attend this event. If you are not already in the HUCH d/b, be sure to enter your school & graduation details in the 'special instructions' box on the registration page - it is located below where you enter your address. Only registrants who can be vetted in advance will be able to enter the event.)
On-line registration closes on August 14 at 8 AM or as soon as we reach maximum capacity.
TICKETS
Click

HERE

to register.

$30.00 - - Ticket for All Ivy Alumni
FREE - - HUCH Supporting Members (

Harvard click

HERE

to rsvp

)
FREE - - YALE Supporting Members (

YC Supporting members click

HERE

to rsvp

)
NO 'WALK-IN' ADMISSION
Request for refunds require a 72 hour written notice to HClubHouston@att.net.
_____________________________________________________________________________
A LITTLE MORE ABOUT DAVID ADICKES, Painter, Sculptor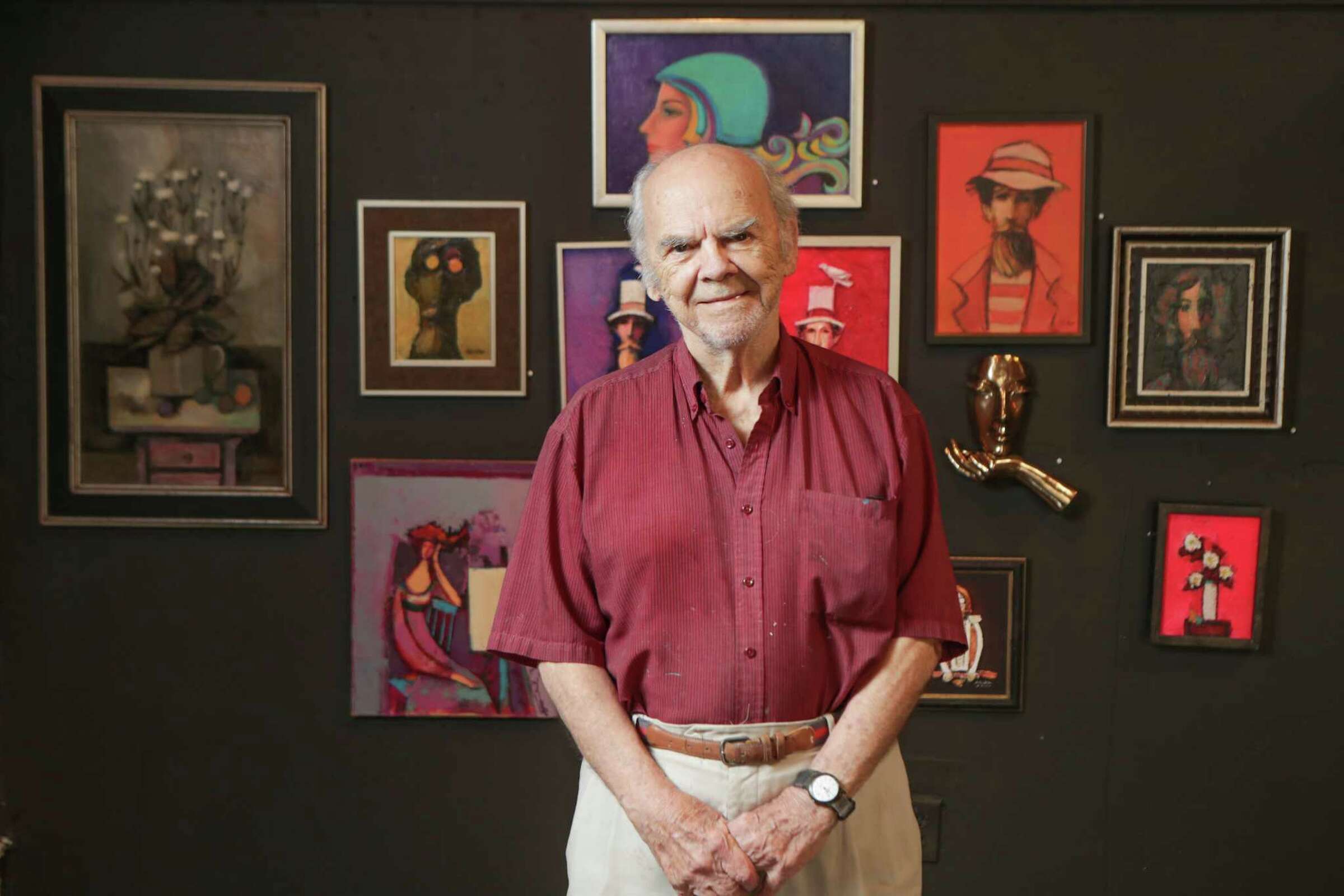 David Adickes is literally a living legend. He is best known for his massive sculptures of US Presidents and a 67 foot Sam Houston that stands on I-45 going south. He is also an accomplished painter as one of his most famous collectors was the King of Rock and Roll, Elvis Presley. David attended Picasso's 80th Birthday and visited with Salvador Dali in Spain. His stories of the art world are profound and his legacy in Houston will live forever.
Less ostentatious, Adickes' workspaces nevertheless exude a related grandiose personality. The studio in his River Oaks home can't begin to contain Adickes' canvases. Some finished pieces hang; others are tucked into corners or leaning against walls awaiting completion. A large sculpture looms in the middle of the room. More visible is Adickes' Nance Street workspace, an oft-observed assortment of oversized presidential heads sitting outside like eggs inside a nest of freeways and ramps where Interstates 10 and 69 intertwine.
|
At 94, Adickes takes measured, shuffling steps. But his output remains astonishing as he continues to add to an enormous — both in scope and volume — amount of work. "I still do something every day," he says, with a little shrug. "I don't know what else I'd do."

Adickes may be the most visible artist in this region. His supersized Sam Houston looms off Interstate 45 in his hometown of Huntsville; his "Virtuoso" cellist remains an eye-catching piece in the downtown Theater District; and then there are those heads that resemble a cross between American history class and Easter Island. His bright and surreal "Three Colorful Friendly Trees" is part of the True North 2021 installation along the Heights Esplanade. And more recently he contributed works ranging from 1965 to 2021 as part of "Rooted Renewal," a new dual exhibit with Marthann Masterson at the Bisong Art Gallery.

Among the pieces in "Rooted Renewal" — its title, in part, a reference to a resetting post-pandemic — is a painting Adickes sold ages ago to Elvis Presley. The exhibition also includes the last unsold work from his mid-1970s Spring Trees series. And a new work, "Put a Bird On It," finds Adickes experimenting with a technique he's temporarily calling "3D acrylic," which involves acrylic paint over cast stone on canvas.

"I studied in Paris, and I traveled around the world," Adickes says of the path that led him to the works in the show. "But I was born in Huntsville, which is where my mother was at the time. I suppose I wanted to be near her as a baby; otherwise, it would've been New York. But it was her call."
Adickes' jokes are much drier than Houston. "So I guess I started painting when I was 14. So I've been doing it for about 80 years now …"
Getting psychedelicized
"Rooted Renewal" offers a fascinating counter-narrative to a fuller career than Adickes' iconic sculptures tell. After serving in the Air Force, Adickes earned a degree in math and physics before using the GI Bill to study at a school started by Fernand Léger in Paris in 1948. There he met and befriended artist Herb Mears, who encouraged Adickes in his creation of oil paintings with elongated human forms, or "skinny figures," as Adickes calls them.

After France, Adickes settled in Houston and with Mears opened an art school in 1950.

MORE FROM ANDREW DANSBY: Contemporary Arts Museum names new curatorial leader
"I made the mistake of charging people when they came instead of when they made a commitment," he says. "So it was an economic failure. But friendship-wise, it was the best thing I did. I met so many art people."

One of those connections was gallery owner and dealer Ben Dubose. Adickes even sold one of his first paintings to John de Menil for $100. He would drift — including a short time teaching at the University of Texas — and he would find his way home. In the late-1950s, he spent two years traveling; that's when he connected with James Michener, who was working on his book about Japanese prints. Michener would later write a book on Adickes.

Shortly after the earliest paintings in "Rooted Renewal" were made, Adickes found himself in San Francisco with a girlfriend attending a New Year's Eve concert at the Fillmore Auditorium. The venue was packed, but Adickes' eye was drawn not to the density of the crowd or even to the musicians on stage. He recalls all the flat surfaces in the venue serving as canvases for various psychedelic projections. Adickes left the floor of the venue and found the nerve center for the visual action, a series of 14 overhead projectors beaming dyed oil and water onto the walls. Nearly 40, Adickes was consumed by the new form of expression.
He returned home and rented the old Sunset Coffee Co. building on Commerce near Allen's Landing. There he opened the Love Street Light Circus Feel Good Machine, a hub for Houston's psychedelic scene.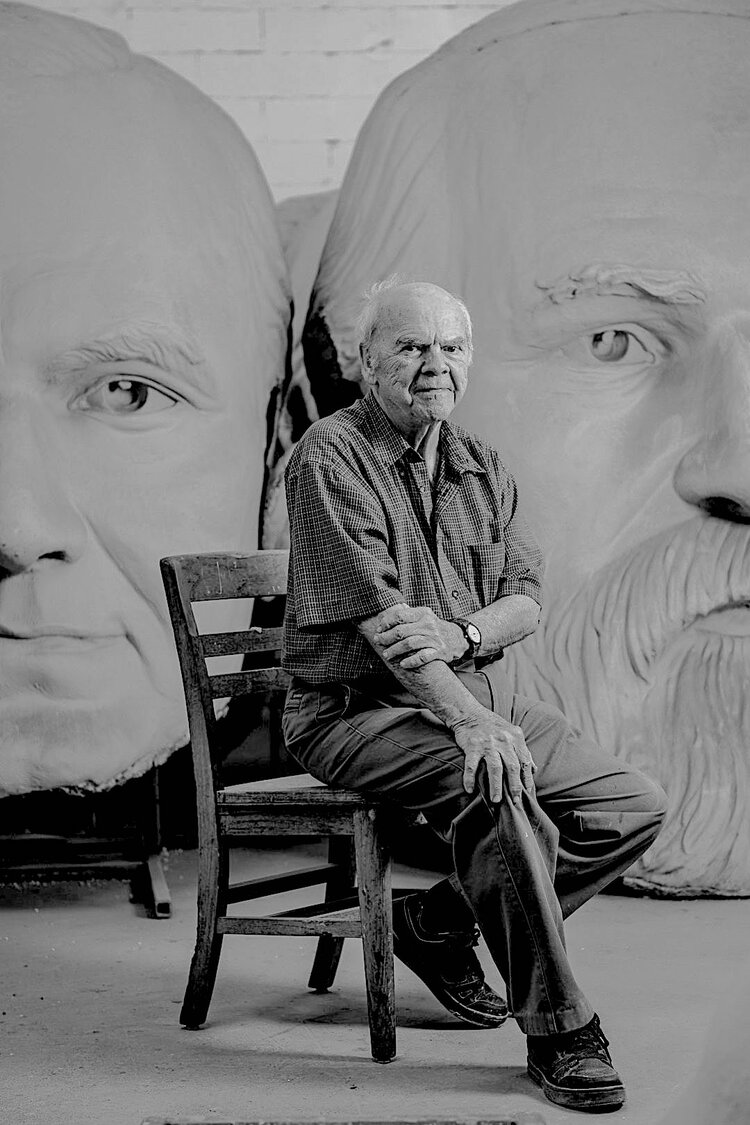 ---