(Harvard University Club of Houston reserved block of seats in Section B, center!)
.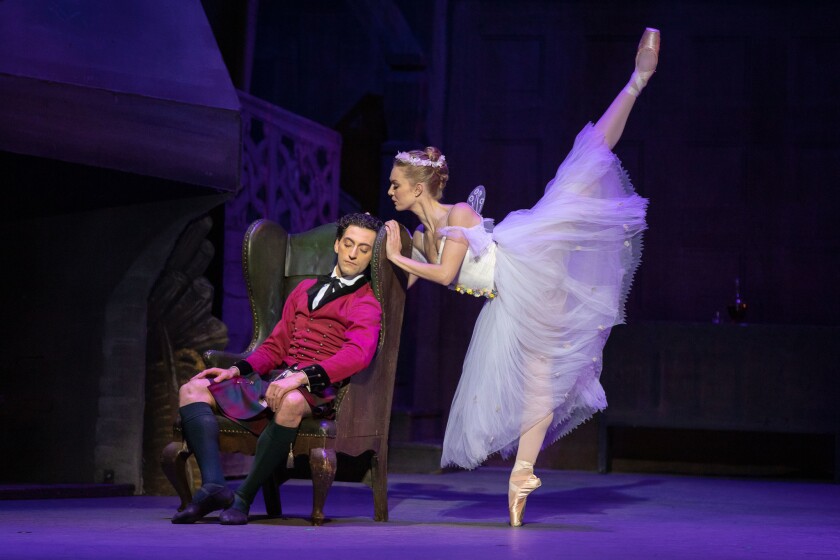 .
La Sylphide -- SOLD OUT
Houston Ballet presents La Sylphide at Wortham Theater Center
Music by Herman Severin Lovenskiold & Choreography by August Bournonville

Sunday, June 26, 2022 at 2 PM
Wortham Theater Center
501 Texas Ave.
Houston, TX 77002

Get your tickets HERE!

Join fellow Harvard alumni on Sunday afternoon at 2 PM, June 26th at the Wortham Theater for the performance of La Sylphide. The Harvard University Club of Houston reserved a block of very good seats in Sectin B in the center section of the theater, rows W, X and Y that will be at the discounted price of $71.25 per seat! Please use Visa or Mastercard only when purchasing your tickets on the Harvard website (see above link). The seats will be assigned on a first come, first served basis. Once the block of seats is sold out, you can email us at HClubHouston@att.net and be placed on a wait-list and we'll notify you if there are any cancellations. It is recommended you arrive early to allow time to park and get seated before the performance begins at 2 PM. There is no late seating.

Also, Laura Davis is also organizing a reception to take place before or right after the ballet and we'll send you the details very soon.

If you have any questions, or you need assistance registering, contact Maureen Garnett at HClubHouston@att.net.
* * *
Become entranced by a magical world of fairies and forbidden romance with August Bournonville's La Sylphide. The oldest ballet in existence, La Sylphide tells the story of a young Scottish farmer who becomes spellbound by a beautiful, winged creature. As the Scotsman abandons his bride-to-be, he offends not only the wedding party but a witch who predicts his betrayal before he follows The Sylph into her kingdom in the woods. Don't miss this ethereal production as La Sylphide returns to the Wortham Theater stage for the 1st time in 14 seasons.
La Sylphide will be accompanied by a world premiere from Artistic Director Stanton Welch AM, Sparrow. Set to music by Simon & Garfunkel, including popular songs such as Cecilia and The Only Living Boy in New York, this new work will feature a large ensemble cast of dancers.
---
---
'DO YOU STILL NEED TO RENEW YOUR HARVARD CLUB MEMBERSHIP?'
If you want to check your membership status, email your inquiry to Maureen Garnett at HClubHouston@att.net

The Club is only as good as its members: click 'HERE' and join us today and your membership benefits begin immediately.
For questions or assistance, contact Maureen Garnett at HClubHouston@att.net