We have been invited to join our friends from The Wharton Club of Houston for lunch at the River Oaks Country Club on Friday, November 12th for their first 2021 Wharton Luncheon Series. The guest speaker is Senator Ted Cruz and he will discuss 'The Future of our State Economy.' Wharton Club has generously extended the same member pricing for all Harvard University Club of Houston Members (HBS Club members as well). If you need to check your HUCH membership status, email us at HClubHouston@att.net. A 2-course lunch will be served at 12:15 pm with remarks starting promptly at 1 PM. For questions, please contact Admin@WhartonHouston.com for immediate assistance.

The Senator from Texas will give remarks on the future of our state economy followed by an interactive Q&A session. This is a non-political and non-partisan event in which the focus is business in Texas.

Attendance at the luncheon is limited to 100 guest, and we expect the luncheon to sell out in advance of the 11/09 registration deadline.

Senator Ted Cruz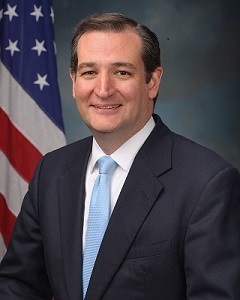 Friday, November 12, 2021
Noon to 2 PM

River Oaks Country Club
1600 River Oaks Blvd.
Houston, Texas 77019
TOPIC
The Future of our State Economy!

TICKET INFORMATION
Click on red link below for HUCH Member tickets.
You will be redirected to the Wharton Club event page for tickets.
$60 per person - Harvard Club Members

Advance Registration Required (this is a space limited luncheon).