Please Save The Date
Meet Our May Speaker
.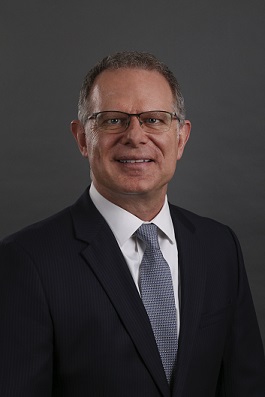 Roderick 'Rod' A. Larson
President and Chief Executive Officer of Oceaneering International, Inc.
Please mark the date and time, Wednesday, May 12, 2021 at 6:30 PM on your calendar and help us welcome our May speaker Mr. Rod Larson, President and CEO of Oceaneering International. The Harvard Club's Speaker Series is open to all HUC members and there is no charge! We are thrilled that Mr. Larson will speak to our group in May. His topic of discussion will be announced and posted to the website later this week.

MORE ON ROD LARSON
Roderick A. Larson serves as President and Chief Executive Officer of Oceaneering International, Inc., a global provider of engineered services and products, primarily to the offshore energy industry. Through the use of its applied technology expertise, Oceaneering also serves the defense, aerospace and commercial theme park industries. Oceaneering is traded on the NYSE and had revenues of $1.8 billion for the year ended December 31, 2020. Oceaneering has approximately 8,300 employees working in locations around the world.
Mr. Larson joined Oceaneering in May 2012 after 22 years with Baker Hughes, Inc., most recently as President, Latin America.
Mr. Larson received his Master of Business Administration from Rice University in 2007 and his Bachelor of Science degree in Electrical and Electronic Engineering from North Dakota State University in 1990.
Mr. Larson is on the Oceaneering Board of Directors and serves on the boards of Newpark Resources, Inc., American Petroleum Institute, American Heart Association Houston Division, National Ocean Industries Association, OTC Executive Advisory Board, and is the 2020-2021 Chair of the Energy Workforce & Technology Council (formerly Petroleum Equipment Services Association). He also serves on the Board of Advisors for the Rice University Professional Science Masters Program and is a member of the Society of Petroleum Engineers.
Mr. Larson has been married to Lynne Larson for over 20 years, and they have two sons. He enjoys hunting, music, and leisure time with his family.