You Are Invited

'A Fireside Chat with Longtime Energy Expert Ed Hirs'

Thursday, February 25, 2021
7:00 PM (CST)
TOPIC
Yale Club President Predicted Texas Grid Failure.
Ed Hirs has been predicting this energy disaster for years!
.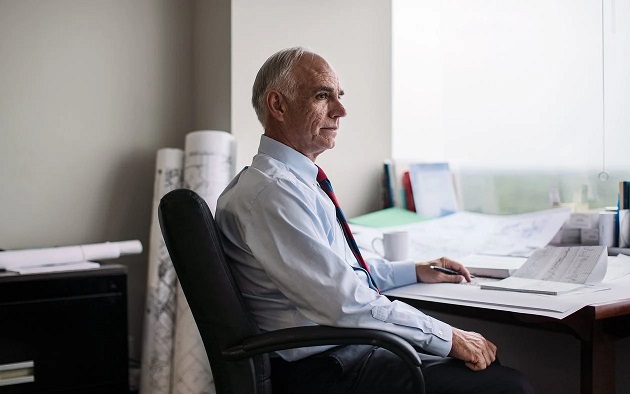 Ed Hirs, Yale Club of Houston President
All Harvard University Club of Houston members are invited to a virtual interactive chat on Thursday, February 25th at 7 PM featuring Yale alumnus Ed Hirs (MBA '81, BA/MA '79). Ed Hirs has been predicting the failure of the Texas energy grid for more than a decade, and he will discuss the grid failure crisis that has been in the press all week. Scroll down the page to learn more about Ed and links to recent interviews, his various articles and editorials predicting the Texas grid failure!

Registration is open now and will close at 3 PM on Thursday. HUC Members should register in advance at the above link. The link will redirect you to the Yale Club website where you can safely register. After you register, the Zoom instructions will be sent to you in a separate email. Please do not register for this event if you are not a current Harvard University Club of Houston member. An individual event link will be provided only to HUC members.
_______________________________________________________________________

READ MORE

February 21, 2021 – THE NEW YORK TIMES, 'How Texas' Drive for Energy Independence Set It Up For Disaster'
https://www.nytimes.com/2021/02/21/us/texas-electricity-ercot-blackouts.html

February 21, 2021 – TODAY (Sunday Focus)
https://www.today.com/video/what-could-the-disaster-in-texas-mean-for-the-future-of-energy-in-the-us-101355077600

February 19, 2021 - TEXAS MONTHLY, 'Ed Hirs has been predicting this mess for years'
https://www.texasmonthly.com/politics/ed-hirs-predicting-blackouts/

February 18, 2021 - THE WASHINGTON POST, 'Opinion: Why Texans are cold and in the dark'
https://www.washingtonpost.com/opinions/2021/02/18/texans-grid-outage-deregulation/

August 20, 2019 - HOUSTON CHRONICLE, 'How to fix Texas's Soviet-style electricity market'
https://www.houstonchronicle.com/opinion/outlook/article/How-to-fix-Texas-Soviet-style-electricity-14363388.php
March 2014 - TEXAS MONTHLY, 'The Generation Gap'' - As the threat of rolling blackouts in winter and summer demonstrates, Texas isn't producing enough electricity to meet our needs. Welcome to the wonderful world of deregulation.
https://www.texasmonthly.com/articles/the-generation-gap/
February 22, 2013 - CHRONICLE, 'Texas suffers from Soviet-style electricity distribution system'
https://www.chron.com/opinion/outlook/article/Texas-suffers-from-Soviet-style-electricity-4301693.php
_____________________________________________________________
MORE ABOUT ED HIRS
Ed has 45 years' experience in finance and teaches the graduate and undergraduate courses in Economics of Energy at the University of Houston and he is the inaugural University of Houston Energy Fellow. He also chairs a national energy conference at Yale University. Ed began his career at Mobil Oil, and he worked at the US Department of Energy at the Office of Conservation and Solar Energy. He has repeatedly tried to raise public awareness about Texas's vulnerable electric grid.
Currently, Ed has been triple booked with CNN, CBS, Hearst Newspapers and other national outlets. He has been interviewed as an expert in energy economics by Forbes, The Houston Chronicle, The New York Times, Bloomberg, BusinessWeek and Marketplace on NPR and affiliates for ABC, CBS, NBC and Fox. He co-authored with Robert Ames, Anthony Corridore and Paul W. MacAvoy the following papers on energy economics, all of which are posted on SSRN.com: "Crude Oil Imports and National Security," "Synfuels to Replace Crude Oil Soon," and "Replacement of Coal by Fracgas in the Generation of Electric Power." He received his MBA, MA in Economics and BA from Yale University. He is a CFA Charterholder.