A VIRTUAL EVENING OF METROPOLITAN STORIES

Tuesday, October 27, 2020
Time: 6:30 PM to 7:30 PM

Meet Quincy Houghton (BA '84) & Christine Coulson

Hidden behind the Picassos and Vermeers, the Temple of Dendur and the American Wing at the Metropolitan Museum,
exists another world: the hallways and offices, conservation studios, storerooms, and cafeteria that are home to the museum's devoted and peculiar staff of 2,200 people
- along with a few ghosts!
Join us for a virtual, casual chat with fellow Harvard alumna Quincy Houghton and author Christine Coulson about Metropolitan Stories, a book that shows us The Met that the public doesn't see. A surreal love letter to this private side of the Met, Metropolitan Stories unfolds in a series of amusing and poignant vignettes in which we discover larger-than-life characters, the downside of survival, and the powerful voices of the art itself. The result is a novel bursting with magic, humor, and energetic detail, but also a beautiful book about introspection, an ode to lives lived for art, ultimately building a powerful collage of human experience and the world of the imagination.

To learn more about Quincy Houghton and Christine Coulson, scroll down the page for their bios.
Please RSVP by noon Tuesday, October 27th and the Zoom instructions will be sent to you upon registration.

ONLINE REGISTRATION NOW CLOSED!
.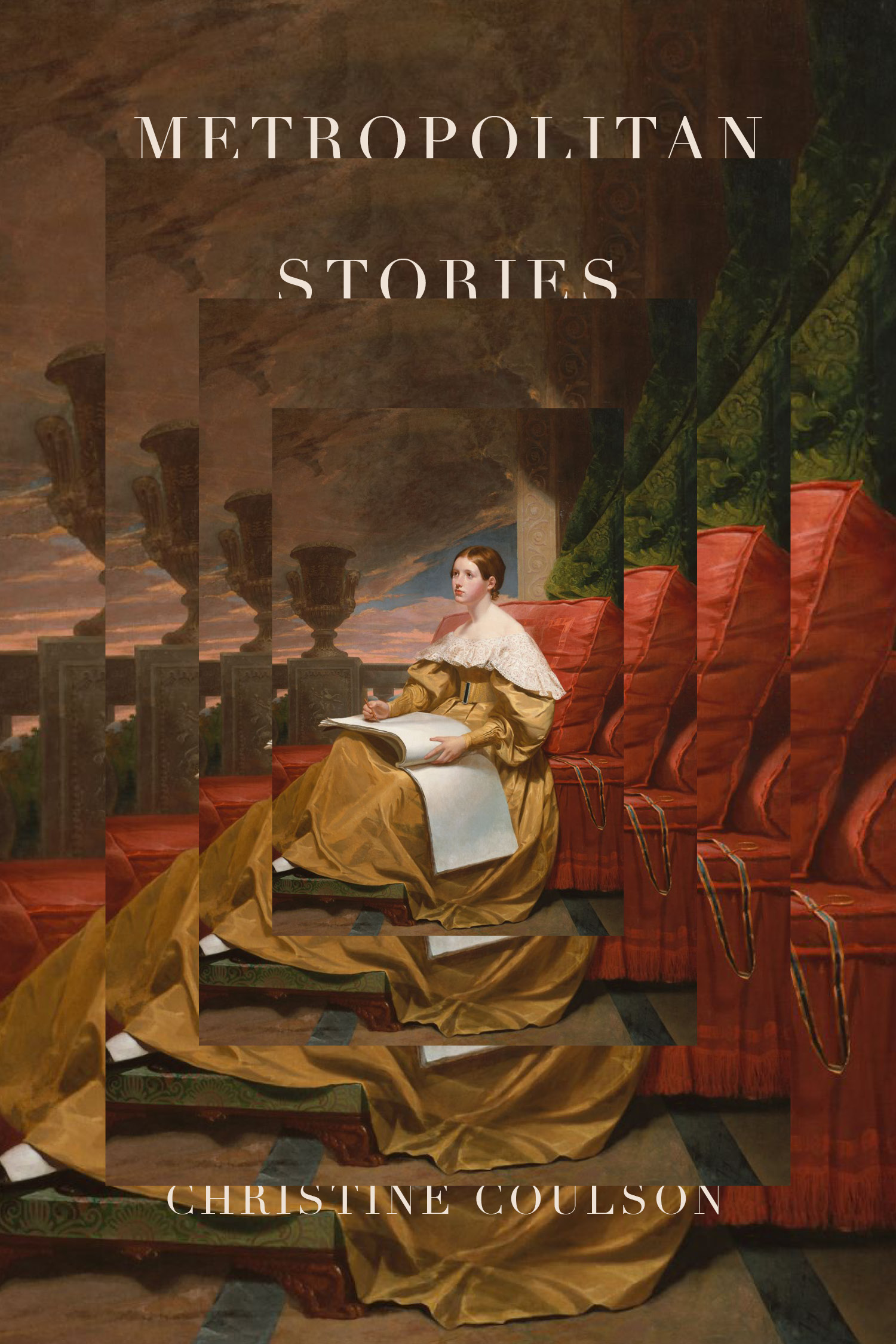 MORE ABOUT FELLOW ALUMNA QUINCY HOUGHTON & AUTHOR CHRISTINE COULSON
Quincy Houghton is Deputy Director of Exhibitions at The Metropolitan Museum of Art. She leads The Met's broad program of exhibitions and installations and oversees key international initiatives. Prior to joining The Met in 2016, Quincy served as Associate Director for Exhibitions at the J. Paul Getty Museum in Los Angeles. Houghton holds a BA magna cum laude in fine arts from Harvard College.

Christine Coulson began her career at the Metropolitan Museum of Art in 1991 as a summer intern in the European Paintings Department. She returned in 1994 and, over the next twenty-five years, rose through the ranks of the Museum, working in the Development Office, the Director's Office, and the Department of European Sculpture and Decorative Arts. In 2017, The Met gave Coulson a yearlong sabbatical to write her first novel, Metropolitan Stories. In 2019, she left The Met to write full-time.