Harvard University Club of Houston

Presents
Harvard Night Out at the Wortham!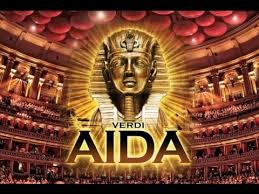 Saturday, February 8, 2020

7:30 PM
The Wortham Center Theatre


501 Texas Avenue
Houston, TX 77002
The Harvard University Club of Houston has reserved a block of Orchestra seats for the performance of Verdi's AIDA on Saturday, February 8, 2020 and we hope you will join us at the opera! Tickets are $115.50 and a limited number of parking vouchers are available for $12. This is a discounted group rate price for the seat location (we secured a group rate 20% discount on the block of seats for Harvard alumni.) We have a limited number of seats, so please reserve early!

Do come to the opera hungry! Arrangements for a group dinner at Birraporetti's Restaurant is in the works. If you would like to join the group for dinner before the opera, please email our VP of Arts & Culture, Laura Davis, direct at
laurahdavis@comcast.net.