Hello Harvard University Club of Houston community:

Our friends from HBS asked that we help spread the word about the HBS Houston Alumni Angels' November 19th Pitch Night. Please see below for more details. Please note that Pitch Night is open to HBS Club Members and also Harvard Affiliate Angels Members only. If you would like to join, please HBS Houston Alumni Angels, please contact Kelly Huff at clubadmin@hbsclubhouston.com. There is a special going on right now that allows you to join for only $5!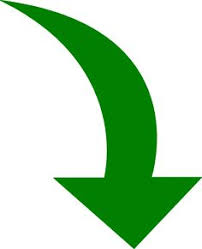 Tuesday, November 19, 2019, 6:00pm – 9:00pm
Pitch Night – Featuring Energy Disruptors
@ Offices JP Morgan
712 Main St. - 2nd Floor Boardroom
(Note: use 707 Travis Street entrance - same bldg, but Main St entrance is shut at 6 PM)
Houston, TX 77002

Click HERE to register
NOTE: This event is open to HBS Club & Harvard affiliate Angels members only.
For membership information, contact us at clubadmin@hbsclubhouston.com

Tickets $40 online until 11/18 & $45 at the door.


Four Companies Only! We've screened through the promising start-ups serving the industrials and the oil and gas industries. Only 4 made the list. Hear them pitch and decide for yourself! HBS Club members and Harvard Affiliate Angels members only. A Harvard Affiliate Angels Membership is required to attend pitch nights. Find out how to join by contacting us at clubadmin@hbsclubhouston.com.
The panelists and program include:
| | |
| --- | --- |
| • | Pitch 1 – EOR ETC has a proprietary method of Liquid Assist Gas Injection (LAGI) to provide a Huff-n-Puff (inject-soak-produce) EOR service without high gas compression costs and risks. |
| | |
| --- | --- |
| • | Pitch 2 – mIQrotech - Using Internet of Things (IoT) devices, merged with Artificial Intelligence (AI), MiQroTech aims to predict oil and gas pipeline leaks before they happen. |
| | |
| --- | --- |
| • | Pitch 3 – Nesh is a Smart Assistant for Oil & Gas, and she helps companies make better and faster decisions by organizing the collective knowledge within the company and making it effortlessly accessible. |
| | |
| --- | --- |
| • | Pitch 4 – Vita Inclinata Technologies - Deploying thrust sources from high performance Electric Ducted Fans, the LSS stabilizes the oscillary & rotary motion loads undergo while suspended from helicopters or cranes. |
| | |
| --- | --- |
| • | Panel – Digital Wildcatters present "Flipping the Barrel" - High quality podcast and media content related to oil and gas. |

________________________________________________________________________________________
'Harvard University Club of Houston'
Do you Still Need To RENEW?'
If you want to check your membership status, email your inquiry to HClubHouston@att.net

The Club is only as good as its members: click 'HERE' and join us today and your membership benefits begin immediately.
For questions or assistance, contact us at HClubHouston@att.net