ASTROS & RED SOX - Saturday, MAY 25
6:15 pm cst game time!

(pregame meeting at 5:30)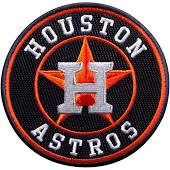 Harvard Evening Out at The Ball Park

HOUSTON ASTROS vs BOSTON RED SOX

Saturday, May 25, 2019
​Seats located in View Deck I, Section 416, Rows 7, 8, 9
Limited Seats Available in our block - Please Reserve Early

Location: Minute Maid Park
On-line tickets sales is now closed.
For tickets, contact our Astros service rep Hannah Walker at 713-259-8857 or hwalker@astros.com
Greeting Harvard Club members and friends:

The Harvard University Club of Houston has reserved a block of seats at the May 25 Astros vs Red Sox game at Minute Maid Park. We are also organizing a brief pre-game meeting that will begin at 5:30 pm.
TICKET - SEATING INFO
Game tickets are $43 in the reserved Harvard section of the View Deck I. The online tickets sales option is now closed but you can purchase your tickets by contacting Hannah Walker at 713-259-8857. She will try to get you seats near the Harvard block/section. For all others who purchased tickets already, your tickets will be left at Will Call and should be picked up before the pre-game meeting. Children 2 and younger are always free. If you have any questions, contact our Astros service rep Hannah Walker at 713-259-8857 or hwalker@astros.com.
The Saturday, May 25 game begins at 6:15 pm & the pre-game meeting is at 5:30 pm!

Minute Maid Park is located at 501 Crawford St. in downtown Houston.
TICKETS, PRE-GAME DETAILS AND PARKING INFO

Attendees can pick up their tickets at Will Call on Texas Avenue (have your photo ID with you). For the event, you can enter through the employee entrance on Crawford St. (just past the Union Station Entrance). You will go through security here. Please note that any bags will have to be checked, and no backpacks are allowed.

Upon entering the park, you can take the elevator to the 3rd floor. We will have directional signs posted. Please plan to arrive at the pre-game meeting by 5:30pm. Mike Dillon will give a brief talk on some of the new things the Astros have been working on for the fan experience at Minute Maid Park. We will conclude the meeting shortly before 6pm so that everyone has time to get to their seats.