Hello Harvard University Club of Houston community:

Our friends from HBS asked that we help spread the word about the HBS Houston Alumni Angels' March 26th Pitch Night. Please see below for more details.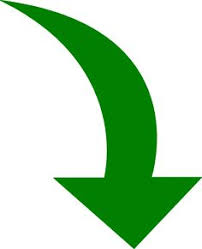 Tuesday, March 26th, 6:00pm – 8:00pm
Pitch Night – Oil & Gas Digital Technologies
@ Offices of Tudor, Pickering, Holt & Co.
1111 Bagby Street, Suite 4900
Houston, TX 77002

Click HERE to register
Free for members of HBS Houston Alumni Angels, $20 for guests.
Companies: (click on logo for link to website)

An automation company that eliminated human error and inefficiencies
by providing self-drilling applications to guarantee best performance and
consistency across the entire fleet for oil and gas operations.

Blockchain connecting companies to smart contract.

A new enterprise application that streamlines asset management
workflows and helps users communicate rapidly.


A portfolio management system for upstream oil and gas assets - With Lower48's
cloud-based SaaS solution, you can develop your own IP and increase your competitive
advantage through a powerful and comprehensive view of useful data!


Automatically chains and calculates title and produces outputs such as
run sheets, mineral ownership reports, virtual flows, abstracts of title.

Drinks & light hors d'oeuvres. Complementary Parking.
About HBS Houston Alumni Angels
HBS Houston Alumni Angels (HBSHAA), a non-profit subsidiary of the HBS Club of Houston, is a forum for entrepreneurs and Harvard
affiliated angels to come together and share ideas, mentor, and review business plans of early stage entrepreneurs seeking advice and funding.
For more info, please visit us here or email angels@hbsclubhouston.com
________________________________________________________________________________________
'Harvard University Club of Houston'
Do you Still Need To RENEW?'
If you want to check your membership status, email your inquiry to HClubHouston@att.net

The Club is only as good as its members: click 'HERE' and join us today and your membership benefits begin immediately.
For questions or assistance, contact us at HClubHouston@att.net