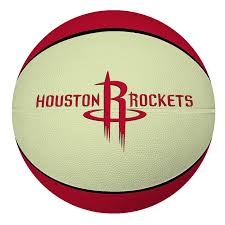 HOUSTON ROCKETS vs SACRAMENTO KINGS
with Pre-Game Q&A hosted by
Monte McNair, the Assistant General Manager of the Houston Rockets
ARRIVE AT 3:45 FOR THE PRE-GAME MEETING!
The online tickets are now sold out in the Harvard block. Unfortunately, Daryl Morey has a conflict and will not be able to make the game, but we have lined up Monte McNair, the Assistant General Manager of the Rockets to take his place. Monte has been with the Rockets for 12+ years and will be able to provide some great insight on their Basketball Operations and Basketball Analytics Departments. Below is important game day information about how to get your ticket envelopes and where to meet us at the pre-game meeting.

Those wishing to attend the pre-game meeting should arrive at 3:45 to 4 PM. This will give you time to get to the room before Monte arrives at 4:10 PM. Doors open at 3:30. Monte will be in the room around 4:10 PM to 4:45 PM. He'll try to finish up on time so everyone has time to get to their seats for the game.
LOCATION & TIME OF PRE-GAME MEETING
Toyota Center: 1510 Polk Street.
The location for the pre-game meeting is the VIP B Banquet space located inside of the Red and White Wine Bistro on the Lower Suites Level. We have the space from the times doors open until tip-off (3:30 PM - 5 PM). This gives you plenty of time to get into the arena, and then time after to get to your seats. Please plan to arrive by 3:45 and 4 to give yourself time to get to the room before Monte arrives at 4:10 PM.
WILL CALL LOCATION AND IMPORTANT INFO
First - go to Will Call and get your ticket envelope (make sure you have photo ID). Will Call is located directly to the right of the main entrance at the corner of Polk and LaBranch Street, outside of the arena. The tickets will be in the name of the Harvard alumni who ordered/paid for the tickets online. Once again, the person picking up the tickets at Will Call needs to make sure to have a photo ID to show at Will Call. There will be a pass in all the Will Call envelope that will give you access to the VIP B Banquet space on the lower level.
The block of Harvard reserved seats are located in Section 414, Rows, 3-6. Tickets will be left at Will Call for pickup on the day of the game. Questions, email us at HClubHouston@att.net for immediate assistance.