Hello Harvard University Club of Houston community:

Our friends from HBS asked that we help spread the word about the HBS Houston Alumni Angels' October 29th Pitch Night. Please see below for more details.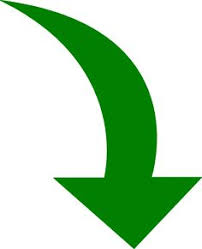 OPEN TO ALL HARVARD ALUMNI

Come join the growing Houston start-up and Angel Investing community!!

HBS Houston Alumni Angels invites you to our second
Pitch Night on October 29, from 6-8pm at
TMC Innovation, 2450 Holcombe in the Medical Center

TICKETS
$20 for members and $35 for guests. Click here to register. Registration will close at noon on Monday, October 29, 2018.
Walk-ins may attend for an additional $5 per person.


Founders from three exciting companies will pitch their business plan to seek funding from local angel investors.
After the pitches, you will be able to ask brief questions of the founders and caucus with other attendees to compare reactions.

Croozen - a social travel network which helps travelers figure out what they want to do, how they are going to
get there, and with whom they can do it
Kanthaka - The Kanthaka App enables clients to book a fully vetted, certified, background checked and
insured personal trainer with only a few taps on the app
Vigilant Aerospace Systems - Provides an airspace safety and detect-and-avoid system for drones based on a NASA
patent to allow drones to fly in the national airspace


Additional materials from presenting companies will be provided to HBSHAA members through the Gust platform.


MEMBERSHIP
Various HBS Houston Alumni Angels ("HBSHAA") membership tiers with benefits are available, including sponsorship. HBSHAA membership will be valid through July 31, 2019.

The first step to becoming a member is to become part of the HBS database. Please follow the steps below:
Go to http://www.hbsclubhouston.com/. On the Home page of the website, click on "Login" located at the top right corner.


Two boxes will appear. You will use the Non Alumni gray box.




Click on "Create a new non-alumni account."




A form called "Create Account & Newsletter Sign Up" will appear. Complete the form. Check the box for "Interested in Angels?" at the bottom of the form. Save and Continue.




Once the form is complete, an email will go to the Club Administrator to verify your Harvard Club membership.




After your membership has been verified, you will receive an email back from the HBS Club Administrator with a link to register and make payment.



Please note that active HBSHAA membership is contingent on your being a current member of the HBS Club of Houston or the Harvard University Club of Houston. If you need to join or renew your membership with the Harvard University Club of Houston, click on join or renew or see the link below.

________________________________________________________________________________________
'Harvard University Club of Houston'
Do you Still Need To RENEW?'
If you want to check your membership status, email your inquiry to HClubHouston@att.net

The Club is only as good as its members: click 'HERE' and join us today and your membership benefits begin immediately.
For questions or assistance, contact us at HClubHouston@att.net