HARVARD Annual Meeting & Picnic 2023
Saturday, August 5, 2023
3:30 PM to 5:30 PM

The Ivy House
2811 Washington Ave.
Houston, TX 77007
PARKING: ample easy self parking
Help us welcome our new Harvard Students and
give Class of 2027 a great send off to Harvard!
.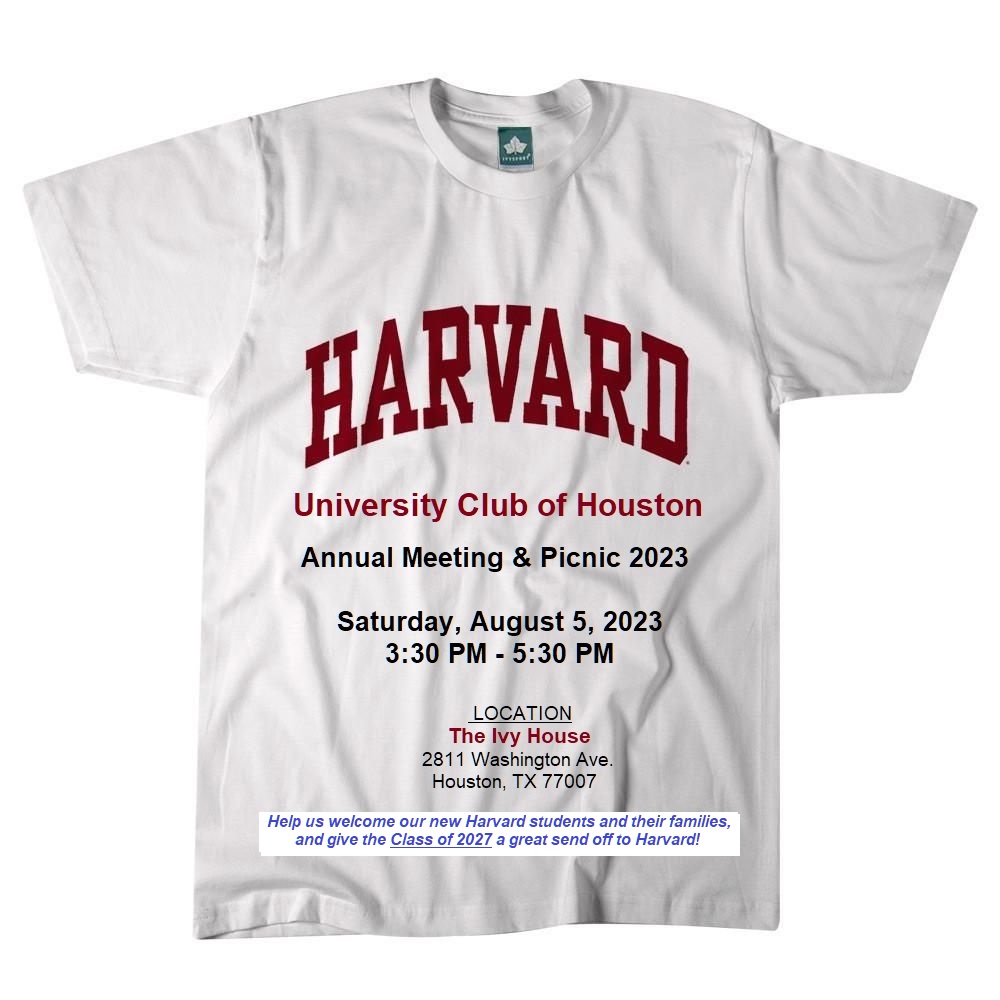 A Fun, Casual, Harvard Club In-door Picnic for all Harvard Alums!
Enjoy a great summer afternoon at The Ivy House with fellow alumni and friends. All Harvard alumni are invited. All Harvard picnic guests will be automatically entered into a Harvard Raffle (must be present at the picnic to win!). The annual picnic is a family event and children are always welcome (there will be activities for children, and also a photo swing so you can get great pix of family and friends!) Enjoy great food, beverages and desserts. And, there will be a cash bar set up for those wanting adult beverages including ice cold Margaritas & Beer! Attend the picnic and help us welcome our new Harvard students and their families. Let's give Class of 2027 a great send off to Harvard!

Get Your Picnic Tickets HERE!
[use Visa or Mastercard only]

Supporting Club members attend FREE with Advance Registration.

Cancellations are honored with your 72 hour written notice to HClubHouston@att.net.
_____________________________________________________

HARVARD MEMBERSHIP MATTERS!
The Club is only as good as its members: click 'HERE' and join us today. Membership runs from January 1 to December 31.

For questions or concerns, or if you want to check your membership status, email your inquiry to HClubHouston@att.net