Calling all Harvard Alumni!

Come out and cheer on our Houston Roughnecks on Saturday, March 7th
as they battle it out with the Seattle Dragons at TDECU Stadium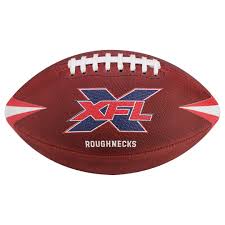 Saturday, March 7, 2020
Houston Roughnecks vs Seattle Dragons

Meet & Greet at 11:45 AM
Kickoff is at 1 PM CT

Click HERE for tickets


TDECU Stadium [need a map?]
3875 Holman St.
Houston, TX 77004


Brian Cooper (HKS '96) and President of Houston Roughnecks, has arranged for special priced group tickets for the Harvard Club alums and friends to attend the March 7th game. The Harvard seats are in section 133, and you should enter the stadium through gate #1. Also, Brian has arranged for a special 'Meet and Greet' with himself and fellow Harvard alumni and President of the Seattle Dragons, Ryan Gustafson (HBS '10). The meet and greet details will be emailed to registrants upon registration.

We will have a table set up outside of Gate 1 where you can pick up your game tickets. Fellow alumni, Luis Lopez will be waiting outside of Gate 1 to greet you! If you are late, you can pick up your tickets at the Will Call window, also located at Gate 1. There is ample parking around, and in the stadium. Parking prices run from $15 to $20 (2 & 3 blocks away) to $30 for stadium parking.

The Houston Roughnecks are a professional American football team based in Houston, Texas! The team is an owned and operated member of the new XFL founded by Vince McMahon's Alpha Entertainment. The team plays all their home games at TDECU stadium. Please come out on March 7th, and let's show a strong Houston - Harvard presence!

Biographies for Brian Cooper and Ryan Gustafson will be available and posted to the website in the next few days! For questions, or if you need help registering for tickets, contact us at HClubHouston@att.net for immediate assistance.

Brian Cooper (HKS '96), President of Houston Roughnecks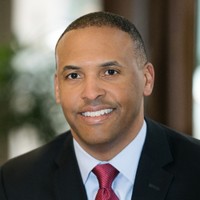 Ryan Gustafson (HBS '10), President of Seattle Dragons