ASTROS & ROYALS - Saturday, June 23
6:15 pm cst game time!

(pregame meeting at 5:30)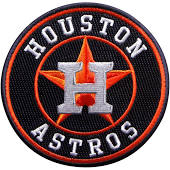 Harvard Evening Out at The Ball Park

HOUSTON ASTROS vs KANSAS CITY ROYALS

Saturday, June 23, 2018

​Seats located in section 107 - on 3rd base side, in the middle of 3rd base & the outfield.
Limited Seats Available in our block - Please Reserve Early

Location: Minute Maid Park
Click on the link below to purchase and print your own game tickets.


Click HERE to purchase and print your game ticket.
Greeting Harvard Club members and friends:

The Harvard University Club of Houston has reserved a block of seats at the June 23rd Astros vs Royals game at Minute Maid Park. We are organizing a 30 minute pre-game meeting that will begin at 5:30 pm. Those details will be available and posted to the website very soon. The Harvard alumni can purchase game tickets for $43 in the reserved Harvard section 107, located on the 3rd base side of the stadium in the middle of 3rd base and the outfield. Our reserved seats begin in rows 24 through 27. We expect the tickets to sell out quickly so please reserve your seats early! The deadline for ticket sales to this game is June 16th! For your convenience, click on the highlighted link above to select your seat(s), purchase and print your game tickets (there is a small service fee for this service). If you have any difficulty, contact our Astros service rep Hannah Walker at 713-259-8857 or hwalker@astros.com. You can also contact Maureen Garnett at HClubHouston@att.net for assistance. The game event details are below:
The Saturday, June 23 game begins at 6:15 p.m.

Ticket price is $43 each and using the link above allows you to purchase and print your game tickets. Children 2 and under are free. Our reserved Harvard seats on the 3rd base side in Section 107. Purchase your ticket(2) by the June 16th deadline. Minute Maid Park is located at 501 Crawford St. in downtown Houston. Please remember we have a limited number of seats available in the Harvard section, so please do not wait to reserve your seat(s).
TICKETS & PARKING INFO
There is NO TICKET DISTRIBUTION - You will print your tickets (see link above)
You can print your tickets using the highlighted link at the top of this page. You pay for your tickets using the same link.

In the past, we instructed registrants to use the Astros Lot C, but that parking is very expensive. Also, most of the parking inventory is sold out by the season ticket holders. So, there are a bunch of 'non-Astros' parking lots located all around the stadium. It is a great idea to bring cash and you will be able to easily find parking at one of the surrounding parking lots. Arrive early and you will avoid paying a lot more for parking.
---