Winner of 2015 HAA Recognition Award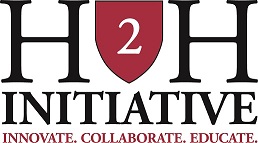 ______________________________________________________________________________________________________________
Upcoming Events
6:30PM - 8:00PM Thu 21 Feb 2019


LOCATION: Better Luck Tomorrow

Join recent grads next week at a happy hour gathering!


4:15PM - 7:30PM Sat 30 Mar 2019


SAVE THE DATE, Houston Rockets vs Sacramento Kings

Harvard University Club reserved a block of seats in Section 414, Rows 3-6


11:30AM Sat 11 May 2019

Learn tips for arranging orientation and move-in! Find out about necessary supplies for surviving in Cambridge!!!
11:30AM - 1:00PM Tue 12 Feb 2019


LUNCHEON LOCATION: The Hess Corporation

Note: This is the Hess Corporation located downtown - - not the HESS Club on Westheimer!


2:00PM - 4:00PM Sun 10 Feb 2019


Lolita, by Vladimir Nabokov

The Houston Harvard Alumni Book Club is back on schedule. Hope we see you in February!


6:45PM - 9:00PM Tue 5 Feb 2019

YEAR OF THE PIG
online registration is now closed - - NEED TICKETS, Email HClubHouston@att.net

REGISTER & MEET US TOMORROW BETWEEN 6:45 & 7 PM IN FUNGS' PRIVATE DINNING ROOM