Winner of 2015 HAA Recognition Award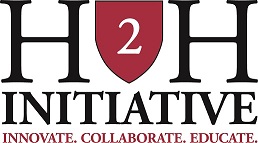 ______________________________________________________________________________________________________________
Upcoming Events
2 days away
11:30AM - 1:00PM Thu 24 Jan 2019


LUNCHEON LOCATION: The DePelchin Children's Center


7:30PM - 9:00PM Fri 25 Jan 2019

Performance at St. Luke's United Methodist Church, Jan 25 - - You are invited to see the concert!

6:45PM - 9:00PM Tue 5 Feb 2019

YEAR OF THE PIG
Please Register by Feb 1st

6:00PM - 9:00PM Fri 18 Jan 2019


RIVALRY ON ICE - - Men's Ice-Hockey / Harvard vs Cornell

LOCATION: THE MAPLE LEAF PUB

* * * the Puck drops at 6 p.m. CST * * *


6:00PM - 9:30PM Thu 17 Jan 2019


H2H Initiative is hosting a seminar featuring Mark Church as a guest lecturer.

The event is open to the Harvard Community, H2H and HISD Communities, interested Parents and Teachers.

No Admission Fee & Free Parking!


2:00PM Sun 13 Jan 2019


Lolita, by Vladimir Nabokov

IMPORTANT NOTICE: The January 13th book club meeting will be rescheduled for another date TBD.