Winner of 2015 HAA Recognition Award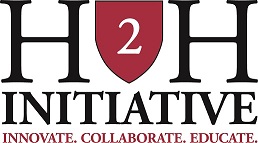 ______________________________________________________________________________________________________________
Upcoming Events
TODAY
2:00PM - 4:00PM Sat 24 Feb 2018


HBS Texas Regional 2018 New Venture Competition

Hear business pitches from HBS's Newest Ventures in Texas!


6:30PM - 8:30PM Wed 28 Mar 2018


CHECK OUT THE BLOSSOMING HOUSTON ART SCENE!

LOCATION: Silver Street Studios




6:30PM Thu 19 Apr 2018

Managing Director on the Energy Investment Team

This is a limited seating event - don't wait to register! JOIN US ON APRIL 19TH
Location: Waste Connections Corporate offices in The Woodlands
6:00PM Thu 22 Feb 2018

EVENT LOCATION: Downtown Club at The MET, 340 West Dallas, Houston, TX 77002 located on top of Allen Center Parking garage. Pull a ticket and bring inside with you - the front desk will validate!

7:00PM - 9:30PM Thu 15 Feb 2018

YEAR OF THE DOG

5:30PM - 7:30PM Thu 8 Feb 2018


MEETING LOCATION: Home of Anoop Poddar (HBS '04) 5422 Navarro St., Houston, TX 77056

Please RSVP to huff_98@hotmail.com so we know to expect you at this meeting!.