Winner of 2015 HAA Recognition Award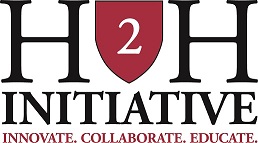 ______________________________________________________________________________________________________________
Upcoming Events
6:30PM - 8:30PM Tue 5 Dec 2017


EVENT LOCATION: Downtown Club at Houston Center, 1100 Caroline St, Houston, TX 77002

SAVE THE DATE - - - Oil & Gas Panel Discussion

SAVE THE DATE and join us for this discussion on the state of oil and gas today.


6:00PM - 8:00PM Sun 10 Dec 2017

Celebrate the Season with your friends from Harvard University Club of Houston. Children always welcome!

6:00PM - 8:00PM Tue 9 Jan 2018

LOCATION: Brasserie 19 in the River Oaks Shopping Center
NOTE: this year, advance registration at GNN is required (no exceptions)

10:30AM - 3:30PM Sat 18 Nov 2017

Harvard - Yale Football at The Forest Club, Saturday, November 18
Please REGISTER EARLY!


6:00PM - 8:00PM Thu 16 Nov 2017


Join us at the Briar Club for an evening with Robert Kaplan

TOPIC: Key events & drivers that impact ur economic well being!

Concern of the overhang of Hurricane Harvey, growth of our economy & reaction of the O&G industry and more.

7:00PM - 8:30PM Thu 9 Nov 2017


Harvard Graduate School of Education

Do you know what 'VISIBLE THINKING' is?

Sponsored by H2H Initiative & Harvard University Club of Houston

Learn how new teaching techniques are coming to Houston!